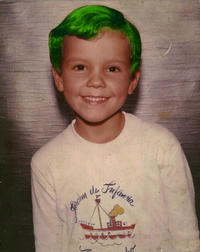 Hi, I'm Aurelio Jargas, 45, from Curitiba city, Brazil. Find me in email, Twitter, LinkedIn and GitHub.
My personal interests include nature, waves, mountains, dogs, bike, carveboard, drums, punk rock, languages and chess.
My nerd interests include regex, Unix, Bash, sed, Python, JavaScript, HTML, text files and AppleScript. I enjoy text handling: parse, extract, filter, translate, format. I do follow the KISS principle.
I've worked for 7 years with Linux in Conectiva/Mandriva.
My softwares
All my softwares are Open Source.
My books
Both books are written in Portuguese.
My talks
My articles
---
Music: Best albums ever
Bad Religion — Generator (1991)
Bad Religion — Stranger Than Fiction (1994)
Bad Religion — The Process of Belief (2002)
Blink-182 — Dude Ranch (1997)
Dead Fish — Sonho Médio (1998)
Dead Kennedys — Fresh Fruit for Rotting Vegetables (1980)
Die Ärzte — 13 (1998)
Face To Face — Big Choice (1995)
Face To Face — Face To Face (1996)
Garotos Podres — Canções Para Ninar (1993)
Iron Maiden — Powerslave (1984)
Lagwagon — Trashed (1994)
Lagwagon — Hoss (1995)
Los Mox — Tómen (1999)
Metallica — Metallica (1991)
Millencolin — Life on a Plate (1995)
No Fun At All — No Straight Angles (1995)
No Use For A Name — More Betterness (1999)
NOFX — Ribbed (1991)
NOFX — White Trash, Two Heebs and a Bean (1992)
NOFX — Punk in Drublic (1994)
Operation Ivy — Energy (1990)
Os Cabeloduro — Com Todo Amor e Carinho (1996)
Propagandhi — How to Clean Everything (1993)
Ramones — Ramones (1976)
Ramones — Adios Amigos (1995)
Replicantes — Histórias de Sexo e Violência (1987)
Screeching Weasel — My Brain Hurts (1991)
Screeching Weasel — Bark Like A Dog (1996)
Sepultura — Roots (1996)
Slayer — Undisputed Attitude (1996)
Sociedade Armada — Tocar e Protestar (1999)
Strung Out — Suburban Teenage Wasteland Blues (1996)
Ten Foot Pole — Unleashed (1997)
Tequila Baby — Sangue, Ouro e Pólvora (1999)
Toy Dolls — Dig That Groove Baby (1983)
Toy Dolls — Bare Faced Cheek (1987)
Music: Best brazilian punk rock bands
Sociedade Armada (Old School Hardcore)
Ratos de Porão (Crossover)
Matanza (Countrycore)
Cólera (Punk Rock)
Tequila Baby (Punk Rock)
Garotos Podres (Punk/Oi)
Dead Fish (Hardcore)
CPM 22 (Pop punk)
Raimundos (Rock)
Ultraje a Rigor (80's Rock)
Carbona (Bubble Gum)
NX Zero (Emo)